I ran into this poem on someone's blog, so I googled it. Turns out, it's by an unknown author and there are many different versions. I chose my favorite and made this picture: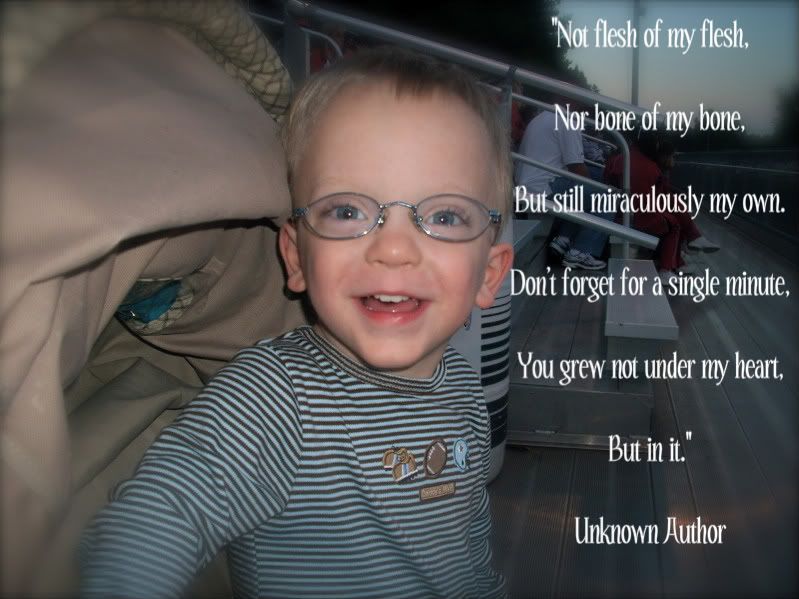 I know Asher will have questions when he gets older. I just hope I can explain to him that we love him more than words could ever express, and his birth mother loved him enough to know he deserved better than she could give him.

Every day, it seems, I look at Nick and say, "I love him SO much!" I am amazed that 9 months ago, we had never met him! And now, not a day goes by that I don't look at Nick with Asher and get a little choked up. He loves his daddy SO much, and his daddy loves him SO much!

And, even if I never get to see another child be totally, head-over-heels in love with his daddy--or that daddy be totally, head-over-heels in love with his child--I will still have seen more love than most people are blessed to see in their entire lives.